How We Came Up With The Dreammakers
For starters, many people are curious to know how we came up with the name The Dreammakers.
That is to say, people are interested whenever they hear this name.
In other words, they sense that there is a story behind the name.
The Dreammakers Story.
But is it true?
How The Dreammakers Story Starts
Firstly, in 2009 my first serious relationship ended.
In short, it lasted for almost 3 years.
From 18 to 21 I was with a woman (girl) I was madly in love with.
At the time I thought she was "The One" for me.
But What Changed?
People change.
Photos don't.
The way we look at them can change.
Moreover, our memories can change.
In addition, our thoughts about the persons on them can change.
But photos?
They never change.
My Story
Basically, I wanted to see the world.
I wanted to live free and wild.
My relationship would be a burden.
I wouldn't be able to feel free.
So I left.
And I traveled for many years around Europe.
There I developed my passion for photography.
Traveling was a magnificent complement to photography.
I travelled alone, but I never felt alone.
Actually I met many people on the way and I took photos of them.
Meanwhile you can see photos of my travels here.
I even kept a journal with my thought and emotions.
One day I wish I can make a book out of it.
The Return of The Prodigal Son
In 2011 I returned home in Greece to finish my studies.
I even went into the army.
During that time it was apparent that I should do something with my life.
In 2015 I visited Mt. Athos for the first time.
There, among the monks I found serenity.
And the courage to move on with my life.
Wedding Photography
I shot my first wedding in 2015.
I really liked the feeling of it.
The day was very important for the bride and the groom.
I was around them trying to relieve their stress.
And at the same time take good-looking pictures.
The photos turned up good.
And I was hooked.
If I could live out of photography, I would be happy.
And then something amazing happened.
I shot my first Destination Wedding.
A beautiful Romanian couple asked me to shoot their small Wedding in Thassos.
Subsequently I realized this was my Dream Job.
And then I remembered My Dream.
My Dream
In 2009 I dreamed I married the girl of my life.
In fact the wedding was so unique, there wasn't even a priest.
Actually, it was only she and I.
And my brother as the only witness.
We married on a moving iceberg.
Inside a sea of icebergs.
After the wedding, we laid our backs on the ice and looked at the rays of the sun as it was setting.
In fact I wrote a poem about that.
The Dreammakers
Later on I discovered that I wasn't the only one Dreaming about a special wedding.
In fact, more and more young people nowadays try to express themselves uniquely.
And for some, their Dreams lead them to Greece.
That's where we come in.
We Dream Your Wedding to Reality.
We take your Dream Photos and your Dream Video.
Basically, Our Dream is to Make Your Dream Come True.
So there you go.
That is to say, it was natural to pick The Dreammakers as our name.
When one of my companions said it, it really resonated with me.
The next moment I was sure it was it.
Finally, I went with my gut.
And this is what I 'll try to always do.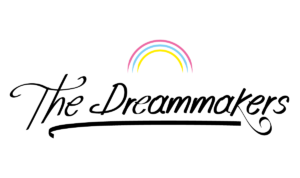 ---
---
You might also like
---